New Zealand Story Group/ FernMark Licence Programme
Custom Drupal CMS / CRM
Visit the site now
Scope
The New Zealand Story group required a more effortless and faster application process to attract and inform more New Zealand businesses to request a licence and present the FernMark Licence Programme globally.
This was delivered through automation of the application process, which made it easier for businesses to apply for a licence.
The site holds a licensing directory so that customers can check if a product is officially licenced by FernMark, making it easier for the client to navigate through the requirements.
The site also integrates with FernMark's CRM system, Zoho, to simplify assessing new leads and unify FernMark's internal communication process.
What we did
Built a fast and responsive website supported by Drupal for easy maintenance that supports IE 8+ and supports all other devices

Scoped the project roadmap based on the business strategy & discovery

Worked with different advertisement agencies to design the website & workout on the content based on business requirements

Developed the website based on the project roadmap, brand guidelines & design

Introduced CRM and built an integration system between Drupal to Zoho CRM through API integration

Implemented full social media functionalities

Fast & real-time website wide search

Built a licencing directory that is connected to https://www.newzealand.com

High-performance hosting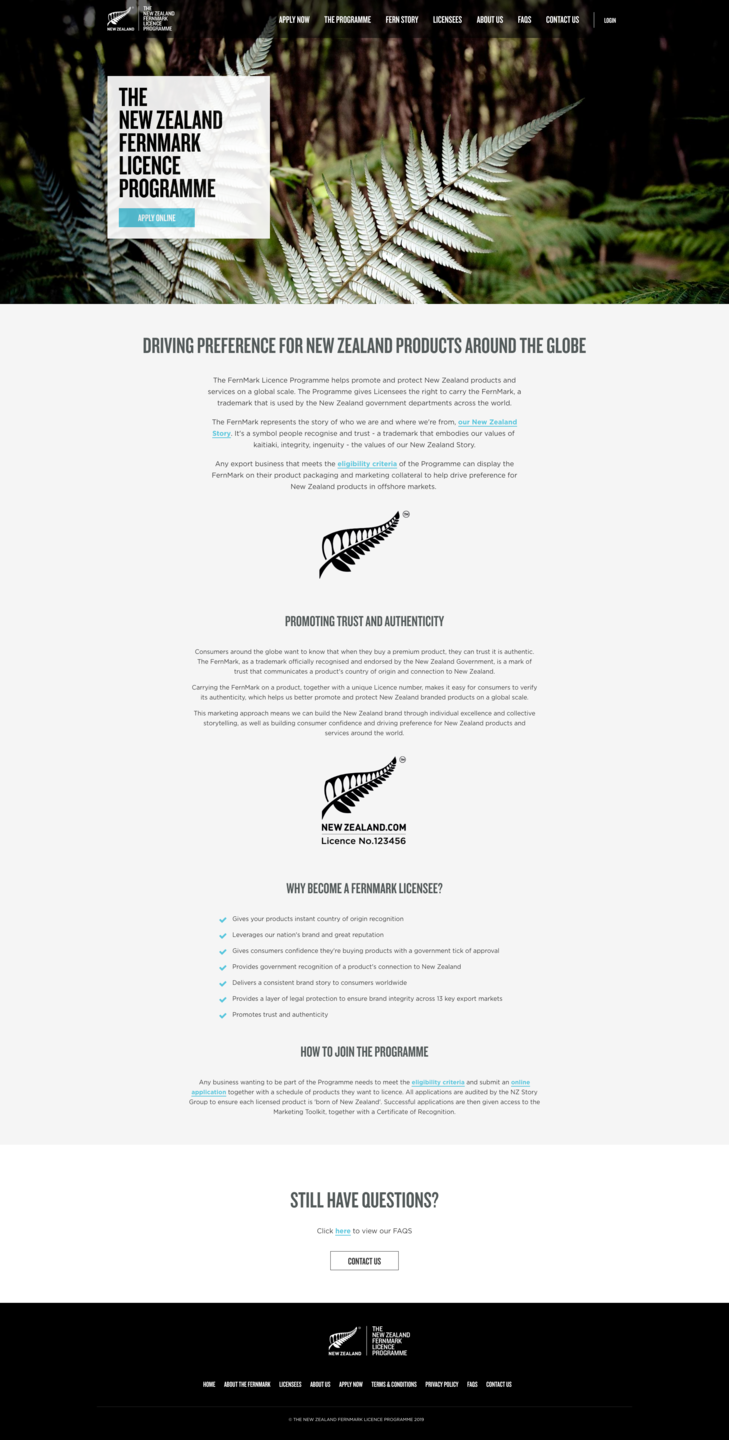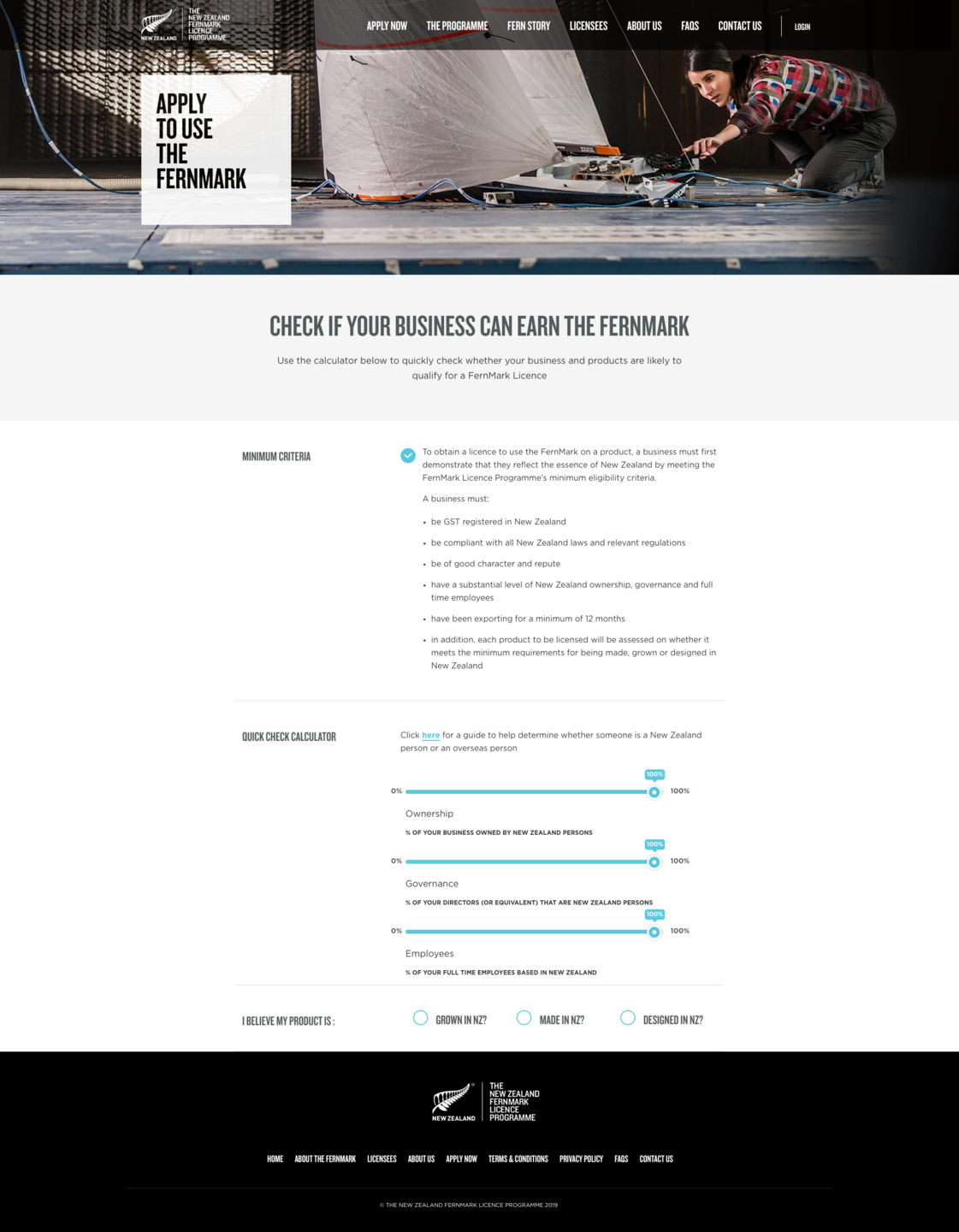 Outcome
FernMark now spends less time on the application process, which leads to more time spent on other important projects. There are now fewer efficiency errors due to the automation and efficiency of the new website. The number of online license applications has increased since implementing the system. The website is the live status of the business.
500
%
Less time spent on application processing
0
%
Increase in online license applications
0
%
Less error in general business opreations.
0
%
Increased in page views comparing the old site