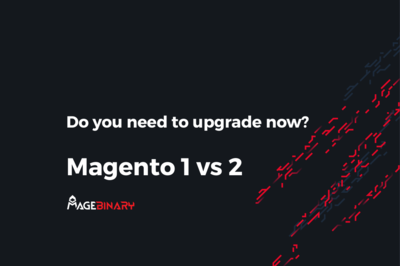 DOWNLOAD WHITEPAPER
Thank you for submitting your information.
You will receive an email with whitepaper shortly.
Your data will be kept secure, and you will not be spammed.
Your information will be deleted upon request.
Magento 1 vs 2
Do you need to upgrade now?
MAGENTO 1 IS NOT BEING SUPPORTED BY ADOBE POST MID-2020.
THE UPGRADE COST TO MAGENTO 2 IS SIGNIFICANT.
This whitepaper is an alternative approach to improve return on investment for your existing website. Learn how to reduce costs by staying on Magento 1 until your business is ready to upgrade.