Scope
Bivouac, a leading NZ outdoor retailer, sought to enhance their online and in-store operations to have a seamless experience for their customers, streamline inventory management, and optimise their overall business processes.
What we did
Enhanced the reliability and redundancy of the Windcave POS integration:

SImplementing infrastructure as a service

Implemented CI/CD

AX to Magento Integration

Akeneo Implementation

Implemented click-and-collect and in-store availablity

Address finder/auto-complete feature

Integrating stock & POS Systems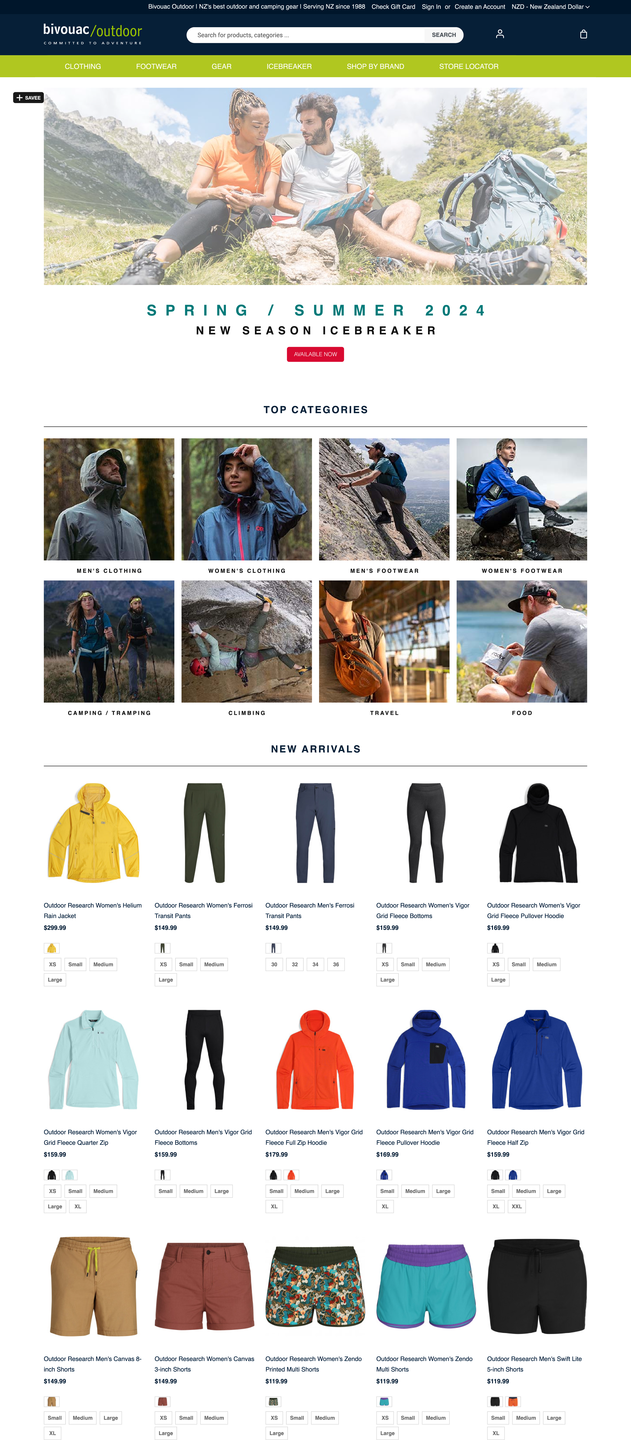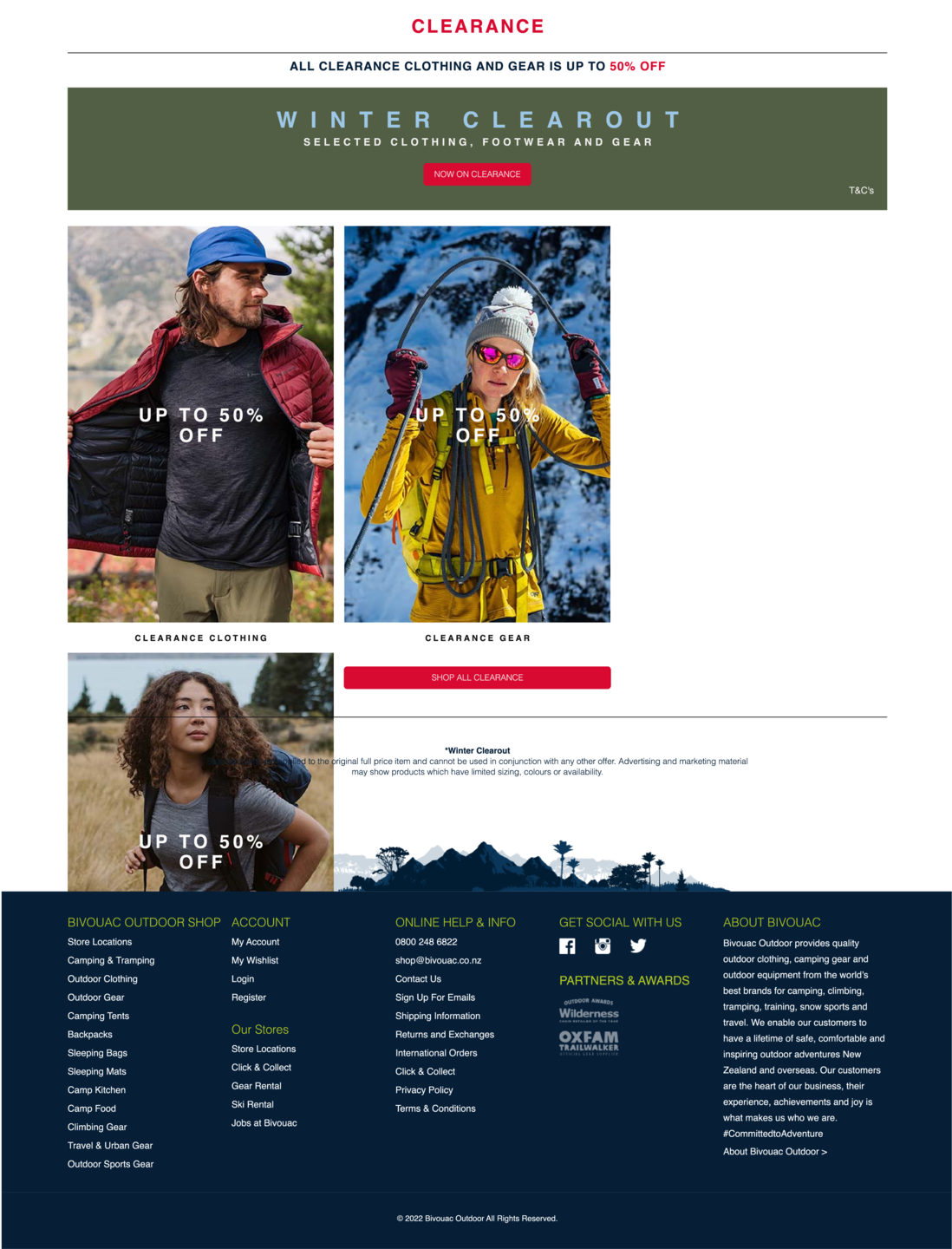 Outcome
Implemented improvements have streamlined Bivouac's operations. This includes enhanced payment processing and checkout efficiency, reduced downtime, faster page loading, and a resilient cloud-based infrastructure. Swift feature delivery maintains a competitive edge. Inventory management accuracy minimizes stockouts, while shipping precision and real-time tracking enhance delivery times and reduce errors.
500
%
Less time spent on application processing
0
%
Increase in online license applications
0
%
Less error in general business opreations.
0
%
Increased in page views comparing the old site