Atlas Gentech Story
c
Custom Magento eCommerce / B2B
Scope
Atlas Gentech is a nationwide technology solutions provider with a wide array of products and services.
They wanted to feature all of their products on their website for their trading customers from their already existing Microsoft AX ERP system, with different price points for other customers.
The site will provide a clear navigation system for Atlas Gentech's complex category structure and products list, making it more convenient and faster for customers and staff to find what they want.
The site will also have ongoing support to look after the website constantly.
What we did
Used a data-driven design approach

Scoped the project roadmap based on the business strategy & discovery

Navigation configuration for speed and convenience

Developed the website based on the project roadmap, brand guidelines & design

Magento B2B implementation

Ongoing support plan

Fast & real-time website wide search

High-performance hosting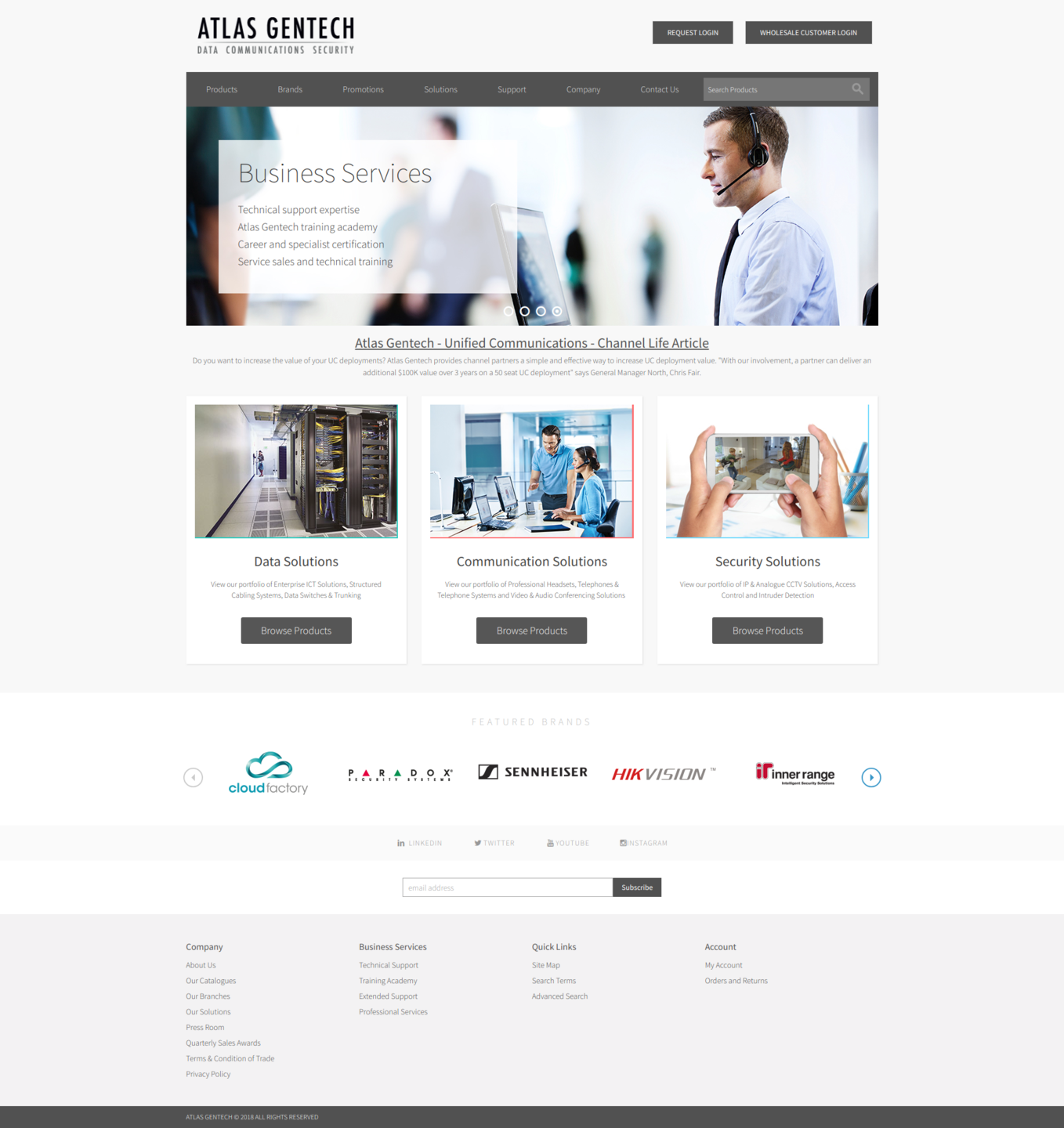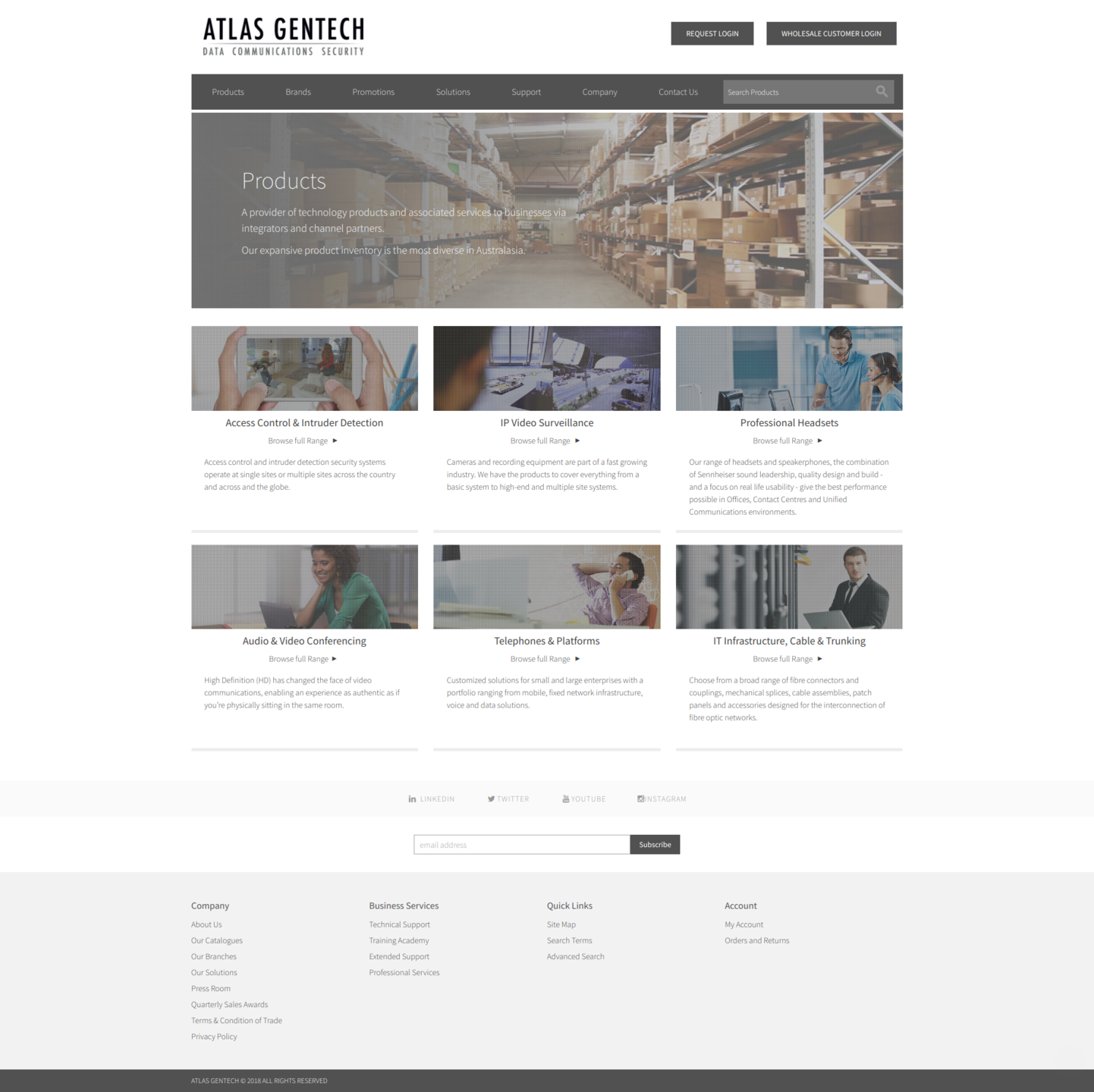 Outcome
Atlas Gentech now saves time and money with a quicker & smoother website layout. With an easy to use navigation system, information can be distributed quickly, giving customers access to products easily, meaning more sales.
500
%
Less time spent on application processing
0
%
Increase in online license applications
0
%
Less error in general business operations.
0
%
Increased in page views comparing the old site
"We needed a new website and CMS to simplify the product information and ordering process for our business customers, and a site that was easier for us to maintain. MageBinary have built a smart-looking new website, which is easy to use for both our team and our customers, with customer, stock, pricing and order data integrated with our accounting software. We've now got a great utility to refer our customers to for product information. We are very happy to recommend MageBinary as a Magento developer."
Marie C

marketing manager - enko group Limited